Simple, Fresh & Delicious Ready Made Cocktails Delivered Through the Post

With the past few years of turmoil, letterbox cocktails have seen a huge rise in popularity.
Given that we've all been through unprecedented times with lockdowns galore, it is not unsurprising many enterprising people have turned to creating opportunity out of adversity.
The concept is simple: take away the mess, time-consuming shopping and drama of mixing your favourite cocktail. And instead, recreate the glamour and fun of the 1920's cocktail hour without leaving your home.
Indeed, what could be simpler in these days of uncertainty? Returning home to find your delivery of the best letterbox cocktails has arrived whilst you've been out. You've not even had to arrange time off work to receive your package, it has simply been popped into your letterbox for when you get home.
An Introduction to the Best Letterbox Cocktails
An At-Home Leaving Party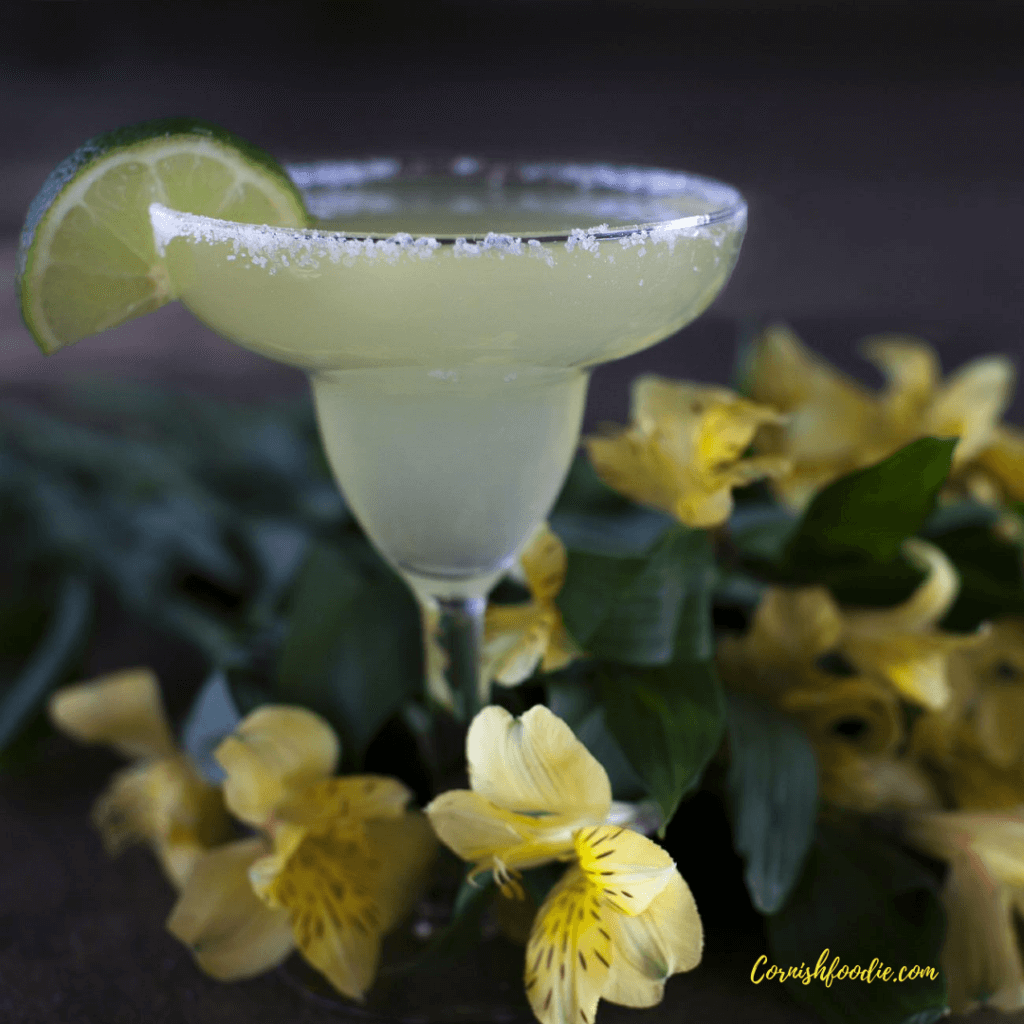 How do you arrange a leaving do in the middle of lockdown?
During one of the more recent lockdowns, unable to go to the pub for a colleague's send off at work, we were stumped as to what to do. Someone had the bright idea of ordering cocktails through the post.
Excited to discover this new concept, we received a couple of cocktail boxes delivered to our front doors.
Whilst Zoom isn't the best way to socialise, it was definitely the next best thing! Following the instructions on the back of the box as to how to serve the cocktail, we all thoroughly enjoyed the experience.
Especially as these were Cornish cocktails, using local ingredients and handcrafted by professional bartenders.
Needless to say my curiosity was stirred, so I set out to uncover the story.
---

The Journey to Sauce Cornish Cocktails: An Interview with Will Bickham
It isn't easy to track Will down! He is a man much in demand, and it is some months following my first introduction to ready-made cocktails delivered through the letterbox when I am finally able to get my questions answered.
I start by asking how Sauce came into being and how did it get its name?
---
WB – Will Beckham, Sauce
CF – Helen Boss, Cornish Foodie
---
WB – Starting a new business in January 2020 could perhaps have seemed to be a matter of terrible timing!
Having recently returned to Cornwall from working in bars and restaurants all over the world, and finally putting together the funding to launch an events company, I was somewhat forced into looking for alternative ways of reaching my customers.
Cosmopolitan Cocktails: The Best Letterbox Cocktails Hand Delivered
CF – How did you hit on the idea of cocktail delivery? To me, it's just an amazing idea that you can get something really special, literally through the letterbox.
WB – Quite by chance one of my old customers rang me up to say they missed my Cosmopolitan cocktails. They went on to say they were having a barbeque, just the 2 of them at home (it was in lockdown at the time), and how could they get hold of some cocktails?
Rather taken aback, I stammered out that I could make them up and drop them round, as I only live a mile or so away.
Tickled Pink Cocktail Delivery: Facebook & Instagram Success
WB – Fortunately, it was something I was looking to get into and had already purchased the machine necessary to seal liquids. Although at the time I had imagined I would be sealing the bags with food to go in a warm water bath for cooking purposes!
So I made up the cocktails, added a little garnish on top and sealed the bags.
I even gave them a little lighter so they could light the oil to finish the cocktail off. Popped everything into a nice little bag, along with some snacks and delivered them to their front door.
They were tickled pink! So much so that they put the drinks on their social media pages. And the phone just kept on ringing.
It snowballed from that really. I began to feel like one of the fourth emergency services, so to speak, during lockdown!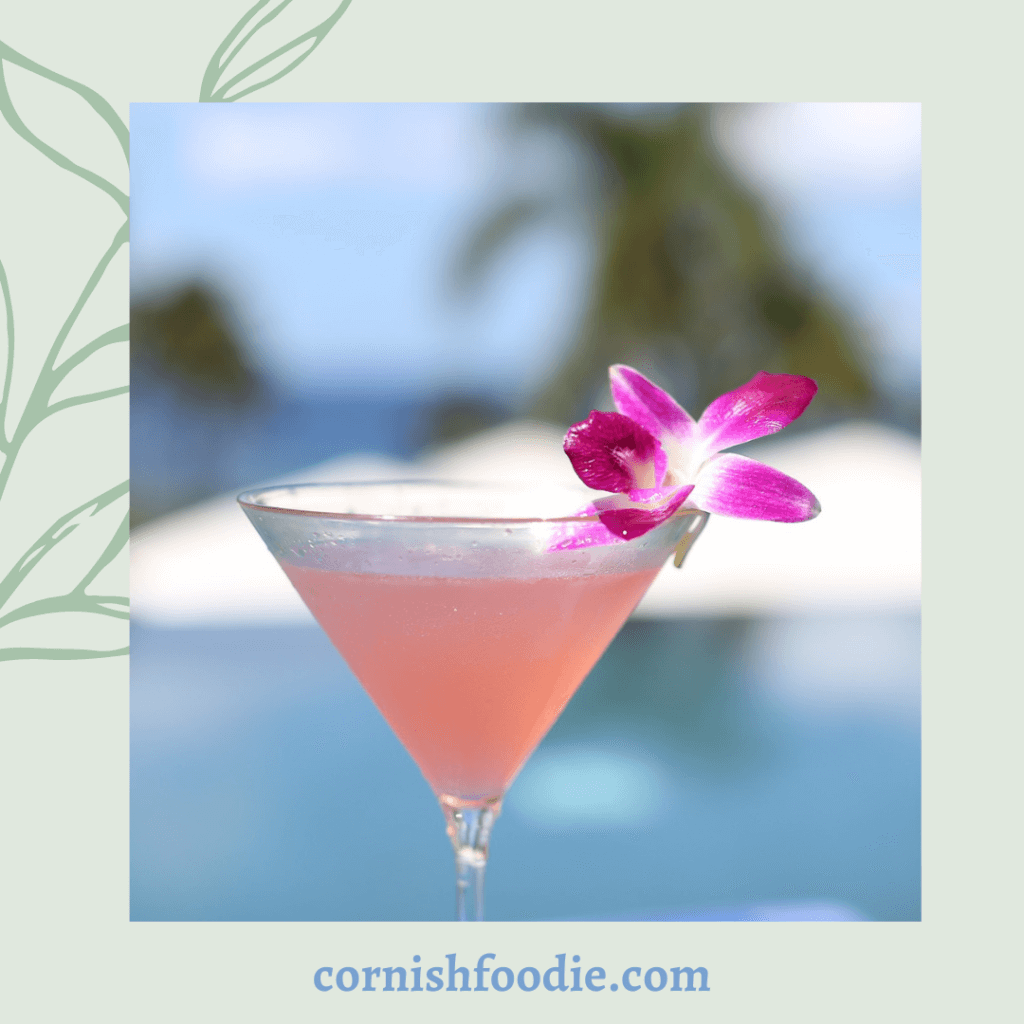 From Cosmopolitans to Negroni: How Local Deliveries Bloomed
WB – Word soon got around and we were inundated with requests for special occasions such as birthdays. And, of course, weddings were being postponed all over the place, so people still wanted to have something a bit different to console themselves over the situation we all found ourselves in.
It was a great thing for the business. A real leg up. And as much as I didn't want it to happen, I don't think I'd be quite as busy as I am now without the pandemic.
It was a chance for people to get to know me and my services. To trust the quality and range.
Now restrictions have been lifted, those same people are coming back to Sauce for us to arrange their events, hire us as barmen and mixologists. And of course, to order their letterbox cocktails!
A Ring of Red Wine Stain & A Play On Words
CF – Sauce is an unusual name, how did you come to name your business?
WB – I was thinking about it for a long time. I wanted something as a play on words, something easy, sort of catchy. I had thought of the other spelling, source, first, because we do event catering as well.
As all the ingredients are super local and hyper seasonal, I felt it was a fitting name.
But, I also believe that we're an addition to an event.
We're adding flavour to an event, and sauce is something you add to make it a bit more exciting.
And it's a slang term for alcohol!
It's a bit tongue in cheek, so it sort of fits and has stuck.
WB – The logo is also a bit of fun! Doodling with some ideas for the name and how to express that with a logo, I was drinking a glass of red wine, placed the glass down on the top of the page and it created this circular mark. I was just like, yeah, that's it.
Cocktail Menus, Seasonal Inspiration and Evolving Creativity
CF – How do you decide on the cocktails that you're going to produce?
WB – We tend to change our cocktails based on the seasons. For instance, in summer we've got beautiful fruits; you know, strawberries, currants and things like that, and some nice herbs going on.
Then in the wintertime we utilise autumnal fruits such as apples, pears and blackberries, and winter flavours to make fresh infusions and syrups.
---
Our Homemade Syrups are an Integral Part of our Cocktails.

Will Bickham
---
Also if there's something that's on trend, we will try and create a drink along the same lines by adapting flavours. For instance, recreating a reggae rum punch with grenadine, orange and pineapple alongside Cornish spiced rum.
People have gained confidence with our drinks once they've tried them, and they get to know what we're about.
Sea Buckthorn & Porn Star Martini Cocktails: A Cornish Twist
I can push the boundary out a little bit, so we are doing things differently.
Sea buckthorn. I would have never dreamed of using that at the start. Sea buckthorn grows wild on the South West Coastal Path, so it is an integral part of the Cornish seascape.
It's a hard, rather bitter tasting orange berry protected by large, very sharp thorns, so it doesn't immediately come to mind as something to add to a cocktail. However, with the advent of a number of celebrity chefs using sea buckthorn berries in their dishes, we too wanted to experiment.
That slightly bitter, fruity tang goes so well in our Cornish Porn Star Martini.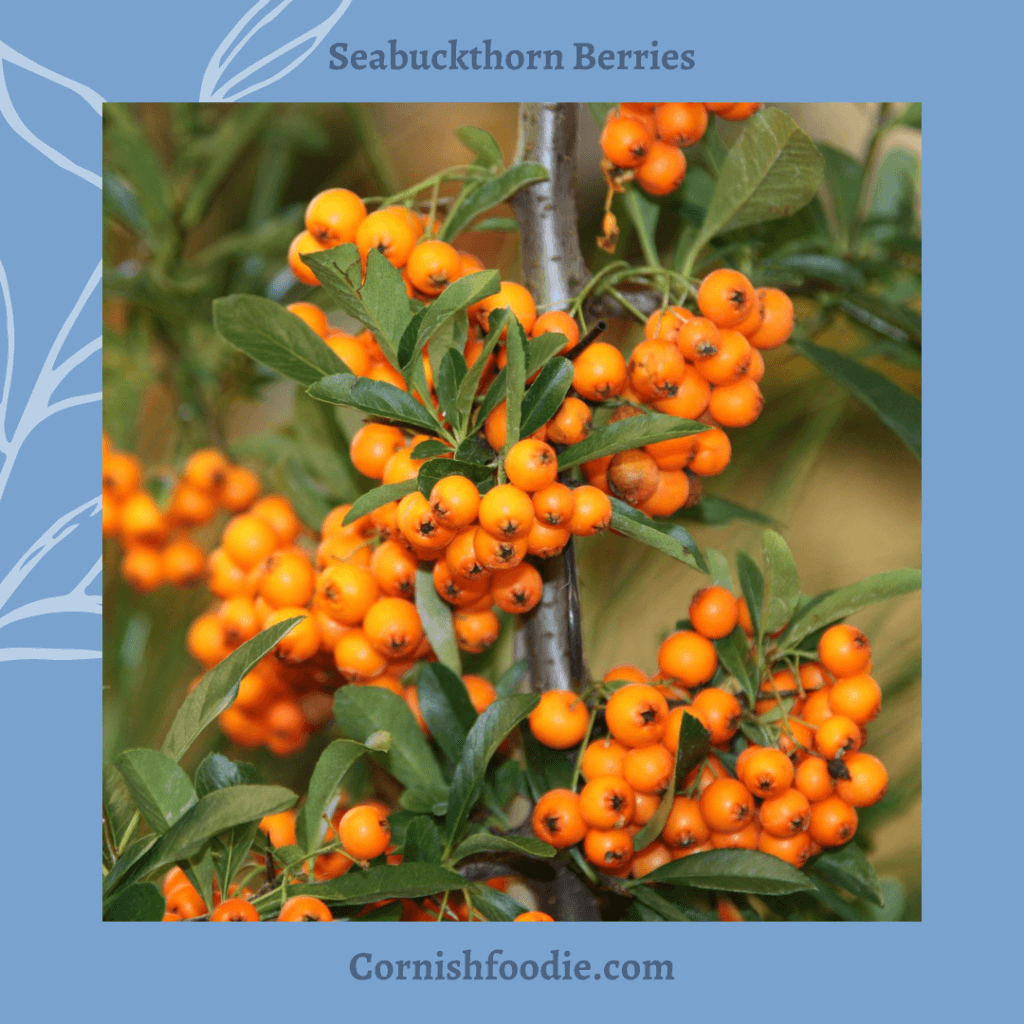 Best Cocktails by Post UK: Ready Made Cocktails Delivered Across the Country
CF – How did you hit on the amazing idea that you can get something really special through the letterbox? Taking the concept through from idea to customers actually receiving their Mojito cocktail in a box through their front doors can't have been easy?
WB – I admit it was a challenge. It all spurred off from the local delivery of cocktails. Word soon spread to friends up country. They all wanted to get their hands on our drinks too!
And it wasn't just friends. Previous customers who couldn't travel because of the restrictions also demanded we supply them with their favourites.
Challenges of A Fresh Cocktail in a Box
Hurdles such as how to keep the cocktail fresh, something suitable to package the drinks in so they would arrive and taste the same as if I had just made the cocktail and slid it across the bar to them.
I worked closely with a lot of the local distilleries and managed to get a few contacts with designers. It was a long process taking about six months from start to finish to get something that would withstand the rigours of the post.
The Heston Blumenthal of the Cocktail World: Where Food & Drink Collide
CF – Inventing new cocktails or perfecting traditional cocktails – what's your favourite?
WB – Yeah, it's both really. I love creating new ones, but it's always a risk inventing something new. So it's got to be based on a traditional one, but you sort of add or take away or modify in a certain way.
I'm equally as excited to improve the classics.
For instance, making a mojito. Now I make a mojito differently to three years ago.
I've sort of supercharged the cocktails; really focused on how I can make them better.
Best Mojito Recipe for Cocktail Success
You may know the original recipe uses granulated sugar. You've got some lime. You've got mint. You crush it and then you add some white rum. Top it up with soda, taste and there is the classic mojito cocktail.
Not wishing to give the game away, we do things a little differently at Sauce!
Extracting every last ounce of flavour out of the mint and supercharging the syrup with a mint flavoured soda really kicks the taste sensation to the max!
CF – I always say that about cooking as well. It's a science as much as anything and it's understanding what you can get out of ingredients and how you can change them.
It's an interesting concept to apply to drinks.
WB – Heston Blumenthal is a pioneer for molecular gastronomy along with Ferran Adria at El Bulli, Spain. Their restaurants have long been recognised for unusual combinations of flavours and textures.
Artwork in a Glass or Spectacular Theatre?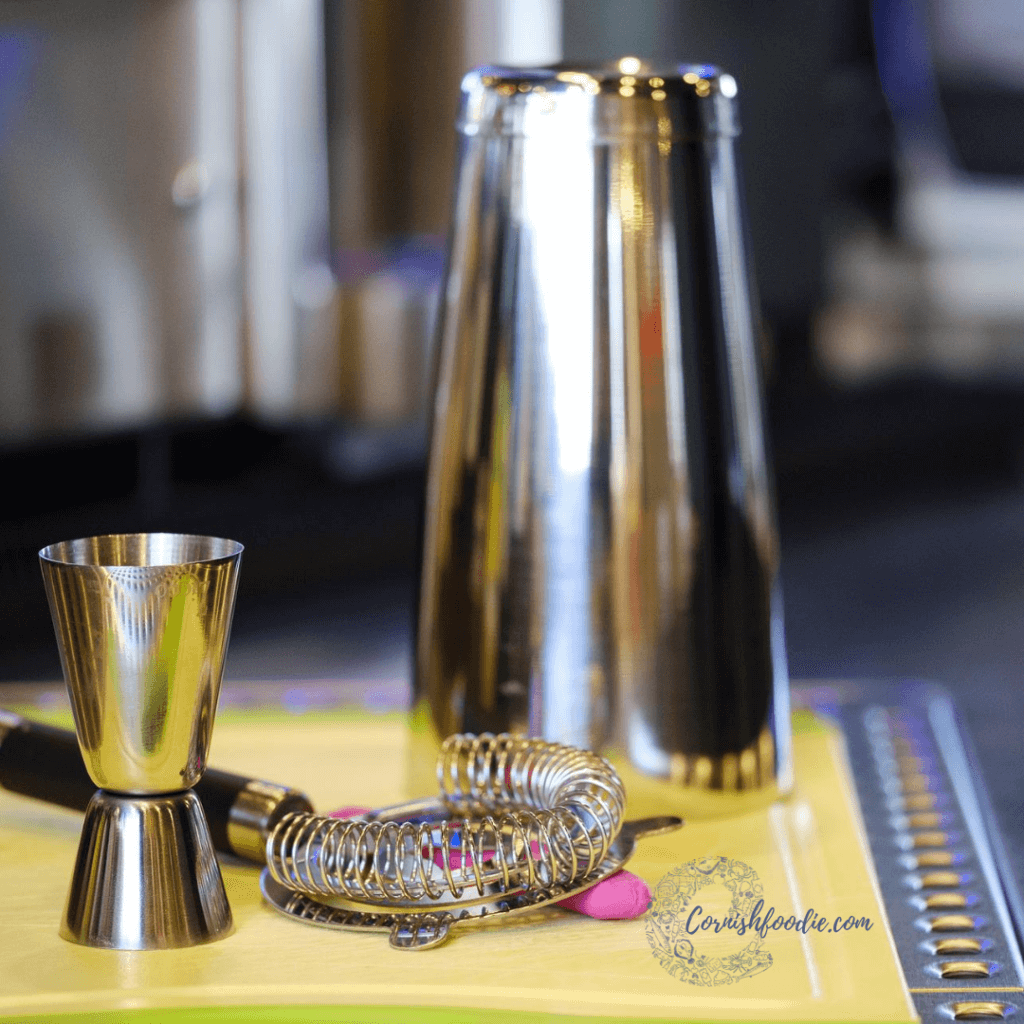 CF – Many cocktails these days do look like a piece of artwork, so do you see garnish as being part of the theatre or as an integral part of the flavour of the drink?
WB – I think it's both. I think if you can nail it on both, you're doing really well. I mean, I wouldn't put a garnish in a drink if it didn't belong there just to look good.
A cocktail garnish sometimes overpowers the drink itself; you know, less is more.
With certain drinks, you don't need a garnish. But when you add say a strip of orange peel, you need to express the oils over the cocktail.
By that I mean gently squeeze the peel so the natural oil is released. Aroma is an element of drinks that people very often overlook.
It's very difficult to do it within a delivery process. However, we like to give tips and hints to ensure your drink is as fresh and aromatic as a drink you would get by going into a bar.
Warmed Mint Leaves Release Fragrance
It's the little touches such as brushing mint leaves over the back of your hand creating heat to release the fragrance.
Choosing a glass shape to enhance the aromas is also important. All parts of flavour and aromas come together to create your experience in the drink.
I've never been a fan of a salad on top of my drink.
Cornish Spirits Creating Cornish Letterbox Cocktails: Environmental Considerations
CF – So, have you found it easy to decide on which of the Cornish spirits you use? There's such a proliferation these days of rums through to gins, and everything else in between.
WB – Yeah, I have found it easy, actually. I've been lucky to have a great working relationship with local distilleries. Of course, I have my personal preferences, but I think a key thing for me is they make their spirits from scratch.
These days environmental factors are a big thing.
One such distillery is Colwith Farm Distillery. They are Cornwall's first plough to bottle distillery, creating vodka from the smallest potatoes they can't sell.
Sustainability is at the heart of all they do including careful crop rotation to minimise carbon emissions.
Medal Winning Cornish Spirits
WB – Their original Aval Dor Cornish vodka has won the double gold medal at the prestigious San Francisco World Spirits Competition in consecutive years – 2020 and 2021. A first for a UK distillery.
It is quite simply the best tasting vodka I've ever tried.
The quality of ingredients used is of utmost importance. Just as in cooking, without top quality ingredients you will only get mediocre results.
I have a duty of care to all my producers that my cocktails are the very best they can be. I'm the last person who adds anything to the drink until it goes to the customer. I can't afford to let them down.
Passion, Precision and Perfect Timing: Best Letterbox Cocktails
It's been great getting to know Will and more importantly, his fascinating story of letterbox cocktails. Sometimes it is a question of being in the right place at the right time: when circumstances collide to create the perfect opportunity.
However, it takes a special person to grab the break fate is offering.
Sauce has perfected the very best way to deliver mixologist quality cocktails delivered to your door in the UK without the faff and expense of mixing your own cocktails at home.
You can even set up a cocktail subscription box, and receive 3 expertly mixed cocktails, along with an extra treat, menu explaining each serve and recipe card for you to replicate the cocktails at home each month.
Simply click on the link to order your own premium Cornish letterbox cocktails, when Will and his team will be delighted to serve you!
Cheers
Yeghes da!

If you liked this article, why not sign up to our newsletter, and receive the latest articles about Cornish food and drink?