About Cornish Foodie
Hello, I'm Helen Boss and I am the Cornish Foodie!
I love all things Cornish, especially food and drink, and I love to write. In fact, I write for a living.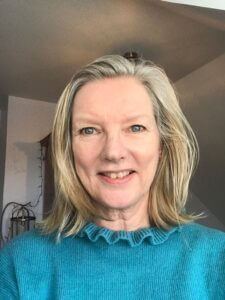 So, what could be better than combining two of my passions?
Let me show you around my hometown of St Ives, where my interest in food and drink began.
My Early Foodie Training
Given that I was born into the hotel industry, it was inevitable that I was going to be involved in hospitality.
But, that wasn't the only nudge in the food and drink direction.
Remaining firmly in my memory, even though I was still knee-high to a grasshopper, I remember badgering my grandfather to teach me to drive his tractor. The field in question was home to Grandad's allotment, where he grew early cauliflowers and cabbages, along with Cornish anemones.
Fresh from the Field
I couldn't wait to grow up and be able to trundle up and down the field on the tractor for myself! Sadly, my grandfather died before he was able to teach me, but the idea that I could pick fresh from the field and deliver it to the kitchen sparked a fascination for what's possible even to this day.
Cordon Bleu Foodie
It seemed obvious that a life spent in the kitchens of the rich and famous beckoned, following a diploma in Cordon Bleu cooking.  But, life took another turn professionally, away from hospitality.
However, my love of Cornish food and drink remains as strong as ever.  Being able to share my love of writing, along with all things Cornish with you, fills me with joy.
Cornwall in 50's, 60's and 70's
How very different things are now from my childhood! People came to Cornwall for their one or two week annual holiday, booking the same hotel, same room and same week for the next year, immediately their holiday ended.
In the early days of my grandparents' occupancy at the hotel, guests booked 'full board' – breakfast, lunch and dinner provided at an inclusive rate. It wasn't until much later that 'bed, breakfast and evening meal', or even b & b, became possible, as independent restaurants sprang up.
St Ives was still very much a fishing port and artists colony until the early 70's when the Beatniks and Hippies came to town! **
The Vietnam war was raging. Yet the "Summer of Love" ushered in an unprecedented flow of bohemians to the town, all eager to bring their Californian ideals to the sleepy, seaside resort.
In the immortal words of Bob Dylan, "The Times they are a Changin'" and it seemed that the times were indeed changing.
Growth of an International Destination
Having survived the advent of cheap flights to European destinations, holidays in Cornwall started to come back onto the menu.
It's taken enormous investment of time, effort and dedication from the people of Cornwall to have reached today's success.
In a few months time, the G7 Summit will be held in Carbis Bay – a stone's throw from the hotel in which I was born. The spotlight will be on Cornwall's hospitality and food & drink industries as never before.
If you are unable to travel to Cornwall this summer, why not follow us here at Cornish Foodie?
We guarantee to bring you the very best of what's on offer. And, how you too, can become a Cornish Foodie!
Sign up to our newsletter, follow us on Facebook.
We can't wait to hear from you.
** Many thanks go to my friend, Tony Mason, and the St Ives Archive for refreshing my memory on the Beatniks and Hippies!